Summer course
Whether you're an aspiring palace builder or a young outdoor lover, it's at least safe to say that the summer in Garðabær is one big children's festival. Vífill scouts are an energetic scouting club that maintains fun activities during the summer and winter. In June, July, and August there will be Construction and Adventure courses.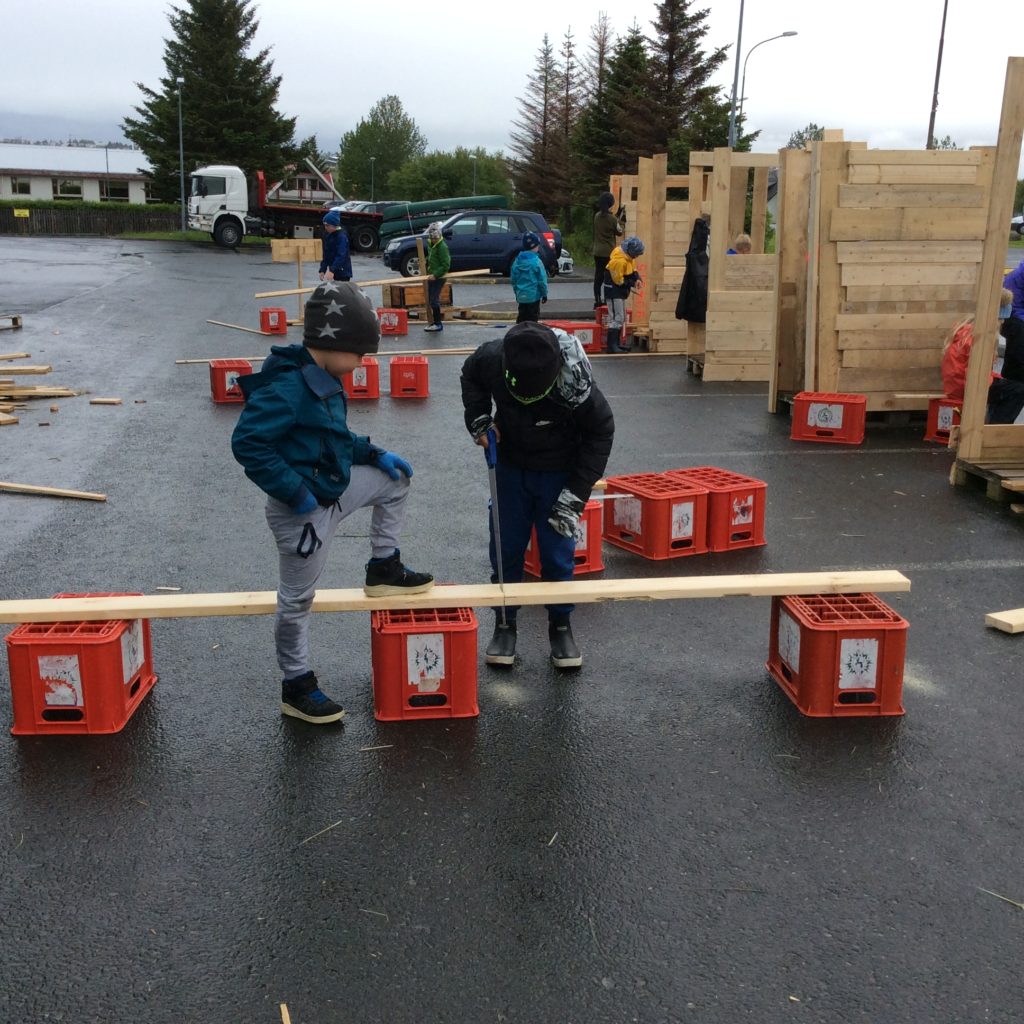 Construction course (7-12 year olds)
The children get to build a playhouse or a garden hut during the course, which is also broken up with games and other fun activities. At the end of the course, the children can take the buildings home if they wish. The construction sites have been particularly popular in recent years, and attendance has often exceeded the maximum places offered. To guarantee a place in the course it is best to register the prospective builder as soon as possible.
Adventure course (7-12 year olds)
We will go on various trips in the vicinity of the scout home.
Including cave exploration, hiking, fishing, biking, beach trips, and so much more. The children get to know nature and learn to be prepared for the risk factors found in modern society as well as engaging in meaningful and constructive games.
The activity area of Vífill's summer courses is in and around Jötunheima, Bæjarbraut 7 in Garðabær.
The courses are from 9 a.m. to 4 p.m.
It is necessary for participants to arrive dressed for the weather and with a lunch for the day, as the program is all outdoors. It is good to pack dry socks and extra pants.
It is essential that the participants have a bicycle at their disposal and have a good grasp of biking as there are biking trips on the programme.
Participation fees are ISK 16,500 for a week-long course and must be paid upon registration.
The fee includes all the program and travel expenses. The material cost of the construction site is included in the participation fee.
Note that the Adventure Course 7 is a 4-day course, so the participation fee is ISK 14,500 for that course.
Registration takes place at www.sportabler.com/shop/vifill and opens on Monday, April 3, 2023.
If you would like more information, you can send us an email at sumar@vifill.is or contact us by phone at 899-0089.
Course weeks 2023:
Adventure course 1 – 12.-16. june
Adventure course 2 – 19.-23. june
Adventure course 3 – 26.-30. june
Adventure course 4 – 3.-7. july
Adventure course 5 – 10.-14. july
Adventure course 6 – 17.-21. july*
Adventure course 7 – 8.-11. august**
Adventure course 8 – 14.-18. august
Construction course 1 – 12.-16. june

Construction course 2 – 19.-23. june

Construction course 3 – 26.-30. june

Construction course 4 – 3.-7. july

Construction course 5 – 10.-14. july

Construction course 6 – 14.-18. august
* Given enough participation
** 4 day course
We look forward to seeing you this summer!
Skátafélagið Vífill